The health and well being of the horse is of paramount importance at Woodcrest Farm.
Good nutrition and diligent care in a safe relaxed environment helps keep the horses healthy and happy.
These are some of our success stories: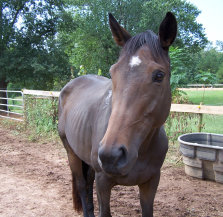 Valentine came to Woodcrest Farm very malnourished. With adequate nutrition and proper care, she flourished. The third picture is Valentine after two months.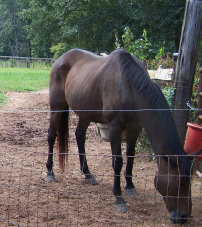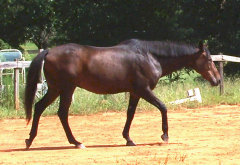 Keeper came in at the same time as Valentine. Though not in as bad shape, he was still very underweight. . Two months later, he looked the picture of health.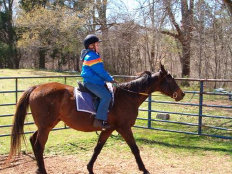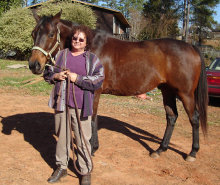 We went to look at Devon as a possible horse for little Julia, but when he wasn't the right horse for her, we just couldn't stand the thought of him staying where he was. He was just too sweet. He had a nasty wound on his hind leg, and was very underweight. The owner really did want him to have a good home, so made it possible for us to buy him.
And here's Devon with his forever owner, Debbie, after a couple of months.